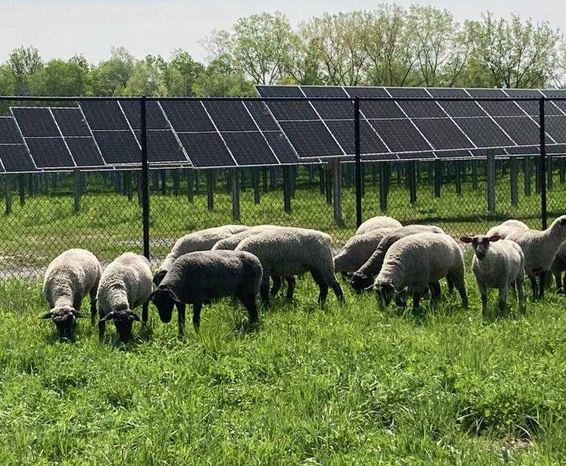 Catalyze, a clean energy transition company that serves commercial and industrial customers, recently inaugurated its Amherst, N.Y., solar farm.
The 6.4 MW facility will produce clean energy on behalf of the Buffalo Municipal Housing Authority (BMHA), which serves low-to-moderate income residential customers. Ampion, a community solar subscription management company, enrolled the BMHA. More than 1,300 housing units are subscribed to the solar farm.
The solar farm is helping the Town of Amherst fulfill its role as a New York State Energy Research and Development Authority (NYSERDA) Clean Energy Community, contributing to the state's goals of distributed solar generation, as well as the need for projects to benefit disadvantaged communities. The state is targeting 6 GW of distributed solar by 2025, 70 percent renewable energy by 2030 and 40 percent of clean energy investments benefiting disadvantaged communities.
"We're proud to support New York's efforts in building a clean, resilient and low-cost grid powered by renewable energy," says Steve Luker, CEO of Catalyze. "Community solar projects like Amherst offer the opportunity to provide lower energy costs and renewable energy access to everyone…."
The solar farm uses a flock of sheep, shepherded by a local landowner, to maintain the vegetation during the grazing season. This provides the landowner with a new revenue source, while minimally impacting the solar site. The project offers Amherst residents a new way to benefit from a clean energy economy.
Catalyze is owned by energy investors EnCap Investments LP and Actis.