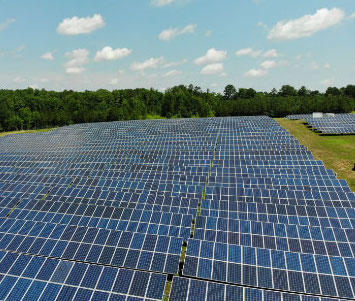 Heelstone Renewable Energy LLC has closed on financing to fund the construction of three portfolios composed of five utility-scale solar projects, totaling approximately 345 MW DC.
All five projects – Lyons Solar, Blackwater Solar, Bird Dog Solar, Hobnail Solar and Wolfskin Solar – are currently under construction and expected to be operational either late this year or in early 2024. Four are located in Georgia and represent projects Heelstone has fully developed.
"Our background in finance enabled us to identify the opportunity and work closely with our capital partners to create a solution capable of securing tax equity and project debt," says Justin Gravatt, CEO of Heelstone. "Our team has put a lot of effort into these projects, and it's really gratifying to see that effort pay off through a successful financial close."
Fifth Third Bank, National Association, and JPMorgan Chase Bank, National Association, served as co-lead arrangers on the approximately $357 million in debt financing. City National Bank, Comerica Bank, First Horizon Bank and United Community Bank acted as co-documentation agents. The debt facility will support construction and operation of the projects.
In February 2023, Heelstone closed a $175 million corporate facility with BlackRock Alternatives. "With BlackRock's corporate facility, we were able to finalize the development of the projects to obtain the financing," adds Gravatt. "BlackRock's corporate facility will continue to be the bridge that enables us to develop our over 15 GW of pipeline."