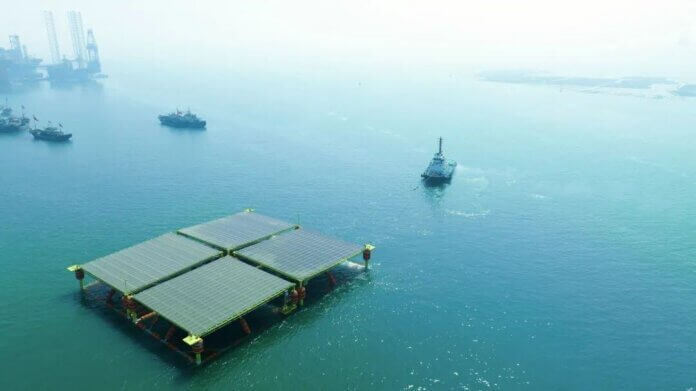 CIMC RAFFLES recently delivered a semi-submersible offshore floating solar power platform to CIMC Solar Marine Technology (Yantai) Co. Ltd., and it has been towed to the designated location for deployment.
The platform has four single float arrays and a total installed capacity of 400 kW, as well as net deck area of approximately 1900 square meters. The platform is equipped with eight systems: floating structure support, buoyancy material, multi-body connection and mooring, fender collision avoidance, photovoltaic power generation and inverter, intelligent monitoring, dynamic subsea cable transmission, and power consumption.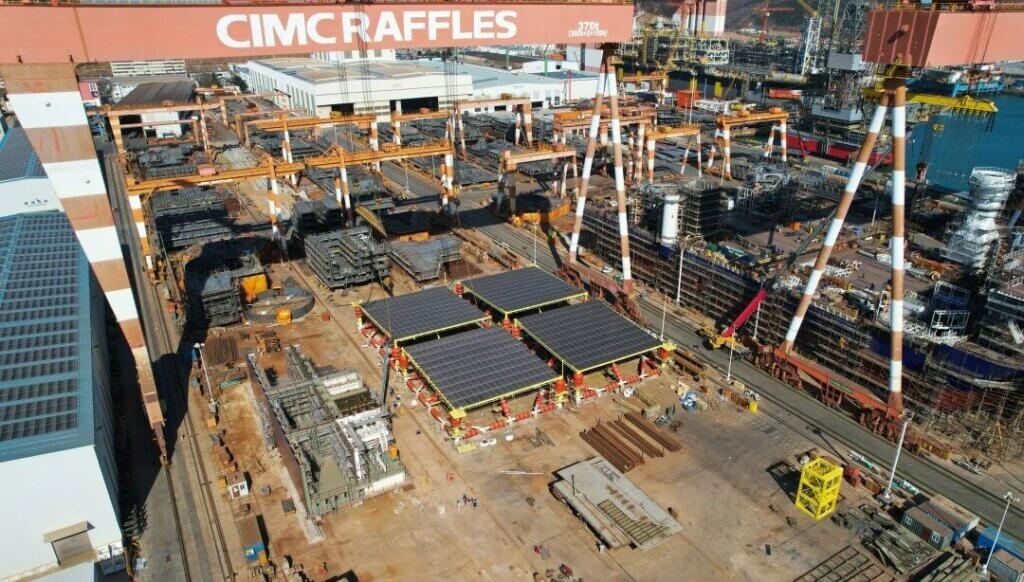 The platform can operate safely in open sea areas with wave heights of up to 6.5 meters, wind speeds of up to 34 meters per second, and tidal differences of up to 4.6 meters, the company says.
Last year, CIMC RAFFLES partnered with the Yantai Municipal Government to jointly establish CIMC Solar, which offers integrated solutions for the comprehensive development of offshore PV, leveraging CIMC RAFFLES's experience in semi-submersible product engineering.
The successful installation and delivery of this PV power generation platform demonstrates the company's delivery capability in the commercial-scale semi-submersible PV platform, CIMC says.